Hydronic heating, also known as radiant heating, is an innovative and sophisticated heating process through the use of heated water. This clean, economical and well-reviewed form of heating provides a pleasant "radiating" heat, but how does a bit of warm water stretch so far? And what are the benefits of making the switch from traditional heating?
How does hydronic heating work?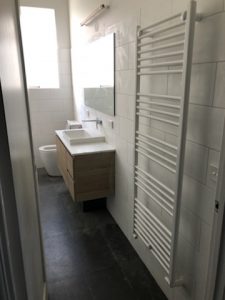 Before it can warm your home, the water is heated by an energy-efficient boiler generally fuelled by natural gas. This water is circulated throughout the household with assistance from a pump, sending the water towards piping made from copper or plastic. The piping is laid out throughout the home in radial patterns, not unlike a mosquito coil or traditional stovetop. Like a stovetop after cooking a warm meal, the heating produced then radiates from beneath the floorboards in concrete slabs or from radiator panels placed throughout the household.
Hydronic heating can also be channelled through hydronic towel rails providing you with cosy warm towels after a relaxing shower, the peak of luxury. As for that shower, you can be sure it will stay nice and warm as hydronic heating uses a separate water system from your domestic water supply.
Hydronic heating is notably enjoyable to its users due to the simple fact that, unlike ducted heating, radiant heat cannot be affected by air currents. Instead, the heat produced simply sits at a comforting and stable level. This heat can be adjusted on individual radiators or through a programmable wall thermostat, as hydronic heating allows energy-efficient options such as zone control to regulate heat generation to the spaces where you really need it. Wi-fi option is also available.
Heating Your Home With Water
There are various solutions provided through hydronic heating systems allowing for ease of use and efficiency. Still, it is essential to consider how installation and operation may affect your home initially. You can further increase your heating system's efficiency by using thermostatic heads and zoning to focus the heat on higher priority rooms. All of these benefits are fantastic, but when installing your system, you will need to be mindful of factors such as: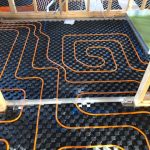 Insulation – The exterior walls located behind your panels may be affected by the outside temperatures. They will require
sufficient insulation to ensure the generated heat is retained, ultimately improving your system's efficiency.
Construction – If you consider in-slab floor heating, you may need to undergo some changes to install concrete floors to contain your hydronic pipes. There are 2 options for slab heating; in slab heating or creating a membrane on top of the slab then covering with a screed of concrete.
Cooling – Some hydronic systems do not provide cooling, so you will need to consider the cost associated with more expensive reverse-cycle systems.
After these considerations, once you have selected a hydronic solution and considered the additional factors for efficient installation, you will be ready to reap the benefits. Not only is hydronic heating a fantastic heating solution economically, ecologically and comfort-wise, it is also low maintenance. After the initial set-up, you will be left with an easily maintained set and forget system with simple annual maintenance to ensure everything is running well.
Advantages of Switching to Hydronic Heating
With low maintenance and low costs, the switch to hydronic heating is an easy decision. As if it wasn't good enough, hydronic heating also benefits from low noise pollution. You can sleep easy in a comfortably heated bedroom as well, knowing that hydronic heating is safe for the whole family. Radiant heat emits mild temperatures safe to the touch, so no more cold floors in winter. Hydronic heating is also entirely free of electrical connections and exposed flames, so you don't need to worry about fire hazards. Subsequently, there are no bulky devices associated with hydronic heating either due to less conspicuous external design. Gone are the days of dated heating boxes affecting your decoration decisions. Now you can place your bed in that coveted spot against the wall!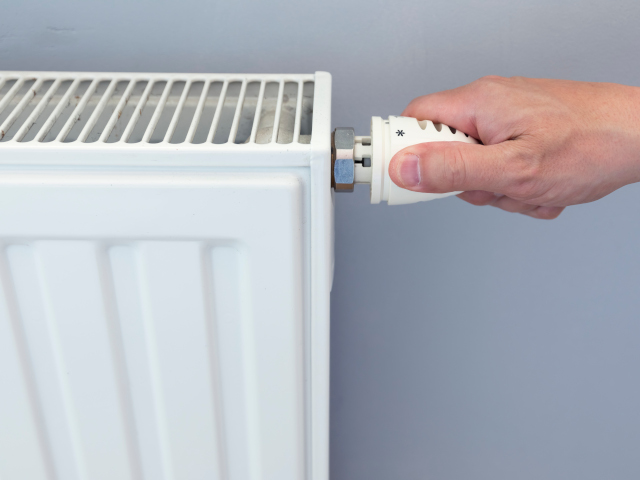 Your radiators themselves can become a design centrepiece; from European roots comes European sensibilities. Being warm has never been so stylish with various styles and materials to choose from, such as steel, aluminium or cast iron. Fashion doesn't negate practicality though, with hydronic heating offering more reliable heating than ever. Hydronic heating reduces the presence of draughts, and cold spots ducted air heating is notorious for whilst maintaining natural humidity levels in the room. By switching from ducted air to hydronic heating, you are also improving your general quality of life. This heating system mimics natural heat and provides substantial health benefits by reducing the circulation of allergens and contaminants usually circulated by ducted air supplies.
Is hydronic heating the most efficient heating system?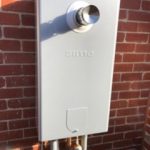 Hydronic heating has many benefits, but the most crucial factor is how efficient it is at heating. Traditional ducted air heating systems are the source of their own demise, with forced-air circulation causing flaws such as circulation of allergens, increased air pressure and cold spots. Hydronic heating addresses these issues by removing forced air circulation and creating a more efficient and reliable form of heating. By reducing air circulation, you reduce the potential for allergen circulation and increased air pressure. When the air pressure in your home increases, the hot air pushes outwards through any spaces it can find and upwards to the ceiling, which causes variance in reliability as cold spots and draughts form in your house. By comparison, hydronic heating creates a consistent standard of heating, with heat emanating from the home itself. The efficiency of hydronic heating is primarily due to the use of water instead of air, which is a better conductor for heat. From there, it is simply a matter of adequate insulation, which is easy to do with the small pipes involved in hydronic heating. You can increase your hydronic heating system's energy and heating efficiency using a low-water content system and smart controls. Smart controls allow you to manage the pump, ensuring the reduction of unnecessary pump usage.
In terms of hydronic heating's speed in raising the temperature, hydronic heating generally has a 10 to 15-minute heat-up time before the room temperature will be noticeably different.
Allergen Free Heating
We've touched on the health benefits of hydronic heating, but how substantial are they? Frequently utilised in hospitals, schools and many aged care facilities, hydronic heating is the accepted healthy heating standard. Ducted air systems rely entirely on the circulation of heated air; this provides a warm and mobile transmitter for airborne germs, allergens, and dust particles. By accelerating the circulation of various nasties in the air, otherwise healthy people can quickly transmit illnesses or suffer from asthma flare-ups and allergic reactions. Hydronic heating eradicates this risk, so as a result, various facilities are adopting it as a healthy heating alternative.
Additionally, hydronic heating does not negatively impact the rooms humidity levels, meaning that the air will not become as dry as it does with traditional heating systems. Dry air subsequently dries out skin, eyes, sinuses and throats, which can cause severe physical discomfort.
In the comfort of an allergen-free home, you will also be able to reap the benefits of a substantially quieter heating system, with hydronic heating being one of the quietest home heating systems on the market. Ducted air heating systems are notably loud, especially when turning them on or off. With the removal of forced air circulation, hydronic heating provides silent and comfortable heating. Hydronic heating is perfect for a good night's rest on those cold winter nights.
Hydronic heating running costs in Australia
Hydronic heating, like any heating solution, can vary in cost depending on various factors. Presently, hydronic heating is being increasingly adopted in Australia and is seeing a subsequent reduction in hardware price. The initial installation and hardware costs can be daunting, with quotes starting at around $10,000 in Melbourne. The determining factors for a hydronic heating systems price include:
Pipe system installation – The complexity of the pipe system or network required for your home depends on your home's layout and heating requirements. The attached costs can then compound with renovation requirements for in-floor heating.
Boiler type – Costs may vary depending on the type of boiler you select and the heat source you choose. When researching and discussing boiler types, you may also consider environmentally sustainable fuel sources.
Other factors – the size of your home, selection of panels and the works associated with the installation and design.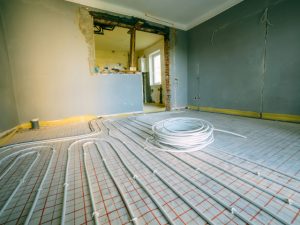 After installation costs and general hardware considerations, you can begin appreciating a return on your investment both ecologically and economically. The prices of running your boiler can depend on your fuel costs. The energy use for hydronic heating systems can also be up to 70% less than traditional heating methods and is sealed against excessive emissions meaning a smaller bill and a smaller environmental footprint.
Homeowners can also run some hydronic heating systems off electricity powered by solar, further reducing costs. Sustainability Victoria has shown in a recent study that estimated returns would soon soak up the installation costs for a hydronic heating system. Estimates show for a medium-sized house of around 160m2; the running costs can be as little as $1045.
Furthermore, by investing in a hydronic heating system, you are making a dependable investment in your home, with an immediate increase in your home's value and long warranty periods of up to 30 years.
Is hydronic the future of heating?
Hydronic heating is seeing a rise in approval. More homeowners are aiming for increased energy independence and cleaner alternatives to traditional heating and cooling. Through the implementation of these sophisticated and innovative technologies, there are direct benefits to the asset value. As Australia sees a rise in the installation and adoption of hydronic heating in the modern household, we see a drop in prices and further drive to innovate on the hydronic heating model. Already the integration of traditional air technology to further improve the hydronic heating system is occurring. With the development of air-source to water heat pumps, these systems will now be able to source hot air from outside the house to heat the water used in hydronic systems. These systems are highly sophisticated and require specialised technicians for installation and maintenance, meaning hydronic heating could provide a lucrative career subset for heating technicians in the future.
Hydronic heating has a vast future, with the simplistic base model providing an immeasurable potential for innovation. Integrating hydronic heating into your current home model will require careful consideration of your heating needs and house structure through the assistance of a specialised heating solutions team, but the advantages are numerous. Regardless of the size of your family, hydronic heating is the most comfortable, safe and hygienic solution money can buy and allows you freedom of expression when designing your living space. With this highly reliable heating system, you'll be sleeping easy at night undisturbed by loud ducted heating units stopping or starting, and you'll rest easy knowing that that warmth won't be at the cost of an arm and a leg.