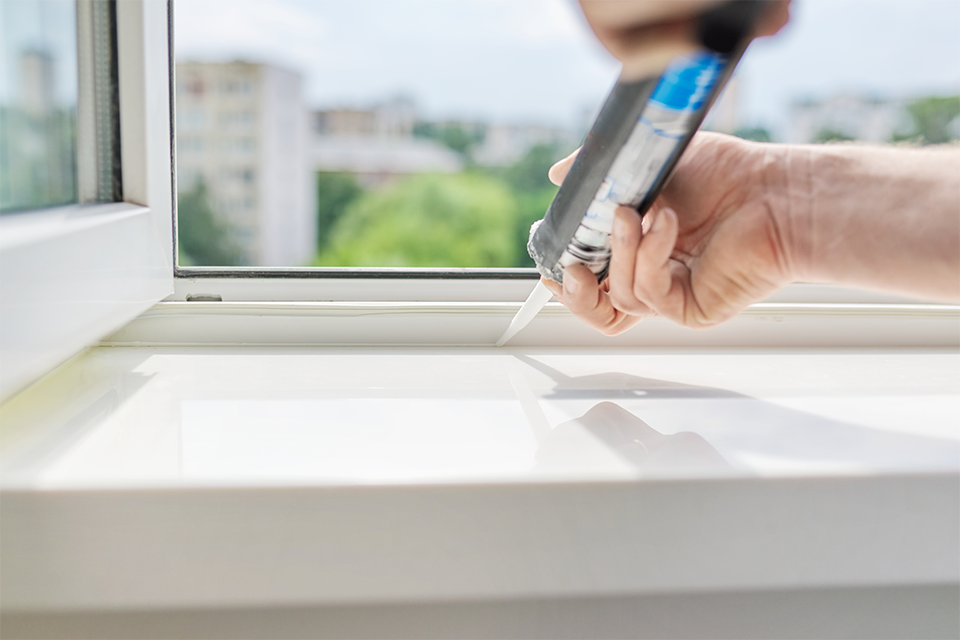 Surviving an Australian summer is no easy feat. However, by combining appropriate shading, lighting, airflow, and gadgets, you can keep your home cool and comfortable. Beat the Australian heat with our handy tips and tricks for your home, including advice on running and maintaining your A/C for maximum cooling efficiency.
Beat the Heat With These Tips
Whether you're desperately searching for how to keep cool on a 40°C day or getting prepared for an oncoming heat wave, investing in a few home changes can save you a world of discomfort and high energy bills. Below, we explore various tips ranging from straightforward advice on keeping the sun out to more long-term solutions, such as buying a programmable thermostat.
Control Airflow
The easiest way to beat the heat is by controlling your home's airflow. This can be done in many ways, including:
Opening windows
During cooler hours, such as the early morning or evening; consider opening the windows to increase airflow. You can create a cool breeze in your home by opening windows at opposite ends of the house, creating a draught for cool air to circulate.
Closing doors
Sealing off rooms where you don't need cooling is a good way to prioritise areas and rapidly cool a single space. If you have a home with a conservatory or glazed room, close any adjoining doors to ensure the heat doesn't travel through your home.
Using a fan
If you have a ceiling fan and it feels like it's doing nothing—that's probably because it is. A ceiling fan's effectiveness can be related to the direction it's rotating. If the ceiling fan is rotating clockwise, it's pulling all the cool air up and away.
Adjusting your fan's rotation to counter-clockwise will cause it to push the air straight down instead. This can be fantastic for lowering energy bills and improving cooling when combined with occasional air conditioner use.
Additionally, if you have a pedestal fan, you can improve its effectiveness with a slight adjustment. Our first instinct with fans is to have them point directly at us; however, pedestal fans actually work better when facing out a window. This causes the fan to blow hot air out of the house.
Install Led Bulbs
It may come as a surprise that your lightbulbs can contribute to the temperature of your home! While incandescent lightbulbs were phased out in Australia many years ago, they are still widely used in many homes. These older bulbs give off 90% of their energy as heat, compared to LEDs, which emit only 10%.
Swapping to LEDs won't just reduce your home's temperature; it can also save you money on energy bills and replacement costs, with LEDs lasting 40 times longer than incandescent bulbs.
Keep the Sun Out
Strapped for cash? Keeping your blinds closed during the day is a cost-effective way to help lower the heat in your home. This especially applies to any north-facing windows in your home, as windows facing this way in Australia receive more heat throughout the day.
Put Up Thermal Blinds
If you're looking for something more effective than standard blinds, thermal blinds are the answer for you. Thermal blinds are designed to reflect up to 85% of the sun's heat keep the inside of your home cool.
These aluminium-lined blinds can be installed internally or externally and combined with other savvy options, such as thermal or blackout curtains, to keep out the heat during the day.
Explore Window Solutions
You can achieve a similar result to thermal or blackout curtains by installing a heat-blocking solar film on your windows. Be sure to contact a window installation specialist to determine whether heat-blocking film is suitable for your windows.
Your window type can also contribute to your home's temperature, with windows accounting for 87% of heat gain. Fortunately, if you have double-glazed windows, you've won half the battle. These windows provide fantastic heat insulation through a small gas-filled gap between the window's two glass panes.
Use a Dehumidifier
High humidity can make your home feel hotter than it actually is. Using a dehumidifier can help reduce the humidity levels in your home. Dehumidifiers don't actively cool the room; however, when a dehumidifier draws humidity from the air, it creates dry air.
Dry air is much more effective at evaporating water from your skin, making you feel cooler and more comfortable. Furthermore, dehumidifiers can help protect your home and its contents from the damaging effects of mould and mildew, which thrive in high humidity.
Seal Gaps
If you've noticed regular creepy-crawly visitors in your home, such as ants or spiders, you may have some unsealed gaps around your windows or doors. This can decrease the efficiency of your air conditioner and let in hot air throughout the day. Consider going around your home and sealing any gaps you find with caulking; this can be done DIY or through a home-sealing specialist.
Clean Your Air Conditioner
Between services; you can maintain your air conditioning system through general upkeep such as filter changes and cleaning. This will improve the operation of your system and can reduce your air conditioner's energy consumption by 5 to 10 per cent.
Check out our helpful guide if you're interested in learning how to clean your air conditioner.
Get an Air Conditioner Service
All air conditioning systems benefit from regular maintenance. If your air conditioner isn't meeting your standards, it's time for a clean and service. In fact, a regular maintenance schedule can help keep your system operating at up to 95% of the original operational efficiency performance.
Without a regular service, your system can suffer from numerous issues such as:
Poor airflow
Faulty thermostat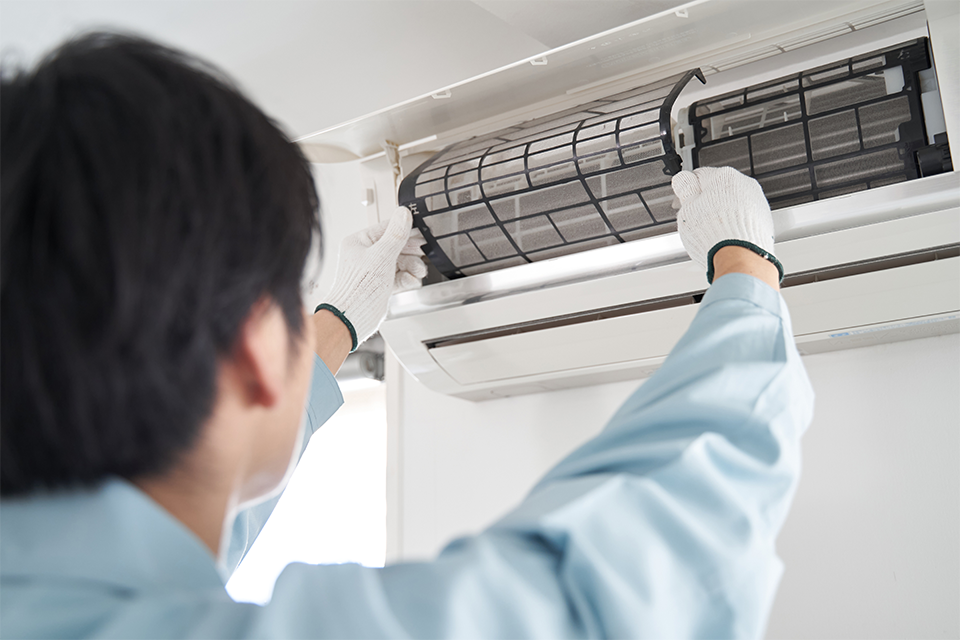 Best Temperature for Air Conditioning in Summer Australia
The best temperature for your air conditioner is around 23°C to 24°C for comfort or 25°C to 27°C for energy savings. However, this number can vary depending on your location and preferences. Below we've compiled a quick guide on the best temperature settings for comfort and energy savings according to state and region:
| Location | Ideal temperature for comfort | Ideal temperature for savings |
| --- | --- | --- |
| Australian Capital Territory | 23°C | 27°C |
| Central Australia | 22°C | 22°C |
| New South Wales | 23°C | 27°C |
| Northern Territory | 22°C | 25°C |
| Queensland  | 22°C | 25°C |
| South Australia | 24°C | 25°C |
| Tasmania | 28°C | 28°C |
| Victoria | 23°C | 26°C |
| Western Australia (North) | 22°C | 25°C |
| Western Australia (South West) | 23°C | 24°C |
As a rule of thumb, if you're interested in improving your energy savings, an adjustment of just 1°C higher on the thermostat can reduce your air conditioner's running cost by roughly 10%.
Still Warm? Invest in a Programmable Thermostat
If you're interested in long-term solutions for managing the temperature of your home, a smart programmable thermostat might be the option for you. A popular brand known for easy integration and convenient functionality is the AirTouch. This smart air conditioning system combines a nifty control panel with optional Intelligent Temperature Sensor Technology to automatically adjust your home temperature to your preferences. Please note that the AirTouch is only compatible with ducted systems and may not be suitable for older cooling systems. If you're unsure if the AirTouch will work for you, contact us to learn more about the options available.
Get excited for your next summer, knowing that you'll be able to beat the heat without breaking a sweat—or the bank. If you've tried everything you can to cool down your space and still can't hit that sweet spot, get in touch with us at SimplyAir to discuss our home cooling solutions.