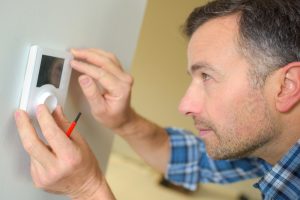 As the Melbourne winter creeps in, you'll once again find yourself headed for the controls of your ducted heating system, hoping for the warmth it provided last year. The good news is that with the premium materials and professional installation of your Braemar system, you can rely on it to keep your family warm for many winters to come. But regular servicing is essential to keep it working exactly as it should.
It can be tempting to neglect your heating system – especially when it's only used for a few months of the year – but when you imagine what those few months would be like without it, you realise just how much difference effective heating makes to your home life.
Here are a few reasons why servicing your system is so important:
Maintain Energy Efficiency
One of the key reasons people choose to install gas ducted heating systems is the excellent energy efficiency they offer in contrast to other systems. In order to maximise their efficiency, regular maintenance is essential. This combats energy loss through leaks or mechanical faults. If your system is making any unusual noises, this is a tell-tale sign that it is not functioning effectively and professional service is highly recommended.
Keep Your Home Healthy
Just like any appliance in the home, your Braemar ducted heating system will build up dust over time. The difference here is that the dust can ultimately end up being re-released and circulated back around your home, potentially triggering allergies and provoking asthma. Unfortunately, without regular servicing, your unit could also be susceptible to mould or even insect infestation, each bringing their own health risks.
Uphold Your Warranty
A Braemar ducted gas heating system purchased through an approved dealer comes with both a comprehensive warranty and a specific parts warranty to guarantee the longevity of the heat exchanger and burner. In order for this warranty to be upheld, regular servicing must take place.
Prolong Your System's Life
When well looked after, a gas ducted heating system can last for upwards of 15 years. Although professional servicing does involve an upfront cost, it actually saves you money in the long run by extending the life of your system and significantly postponing the need for replacement. Those little rattles or odd odours that it may start producing can be warning signs of a significant problem developing. Instead of just ignoring them, take action and arrange a service as soon as possible.
If your Braemar gas ducted heating system is in need of a service, call Simply Air now on 03 8692 7138 or visit us online for more ways to get in touch.